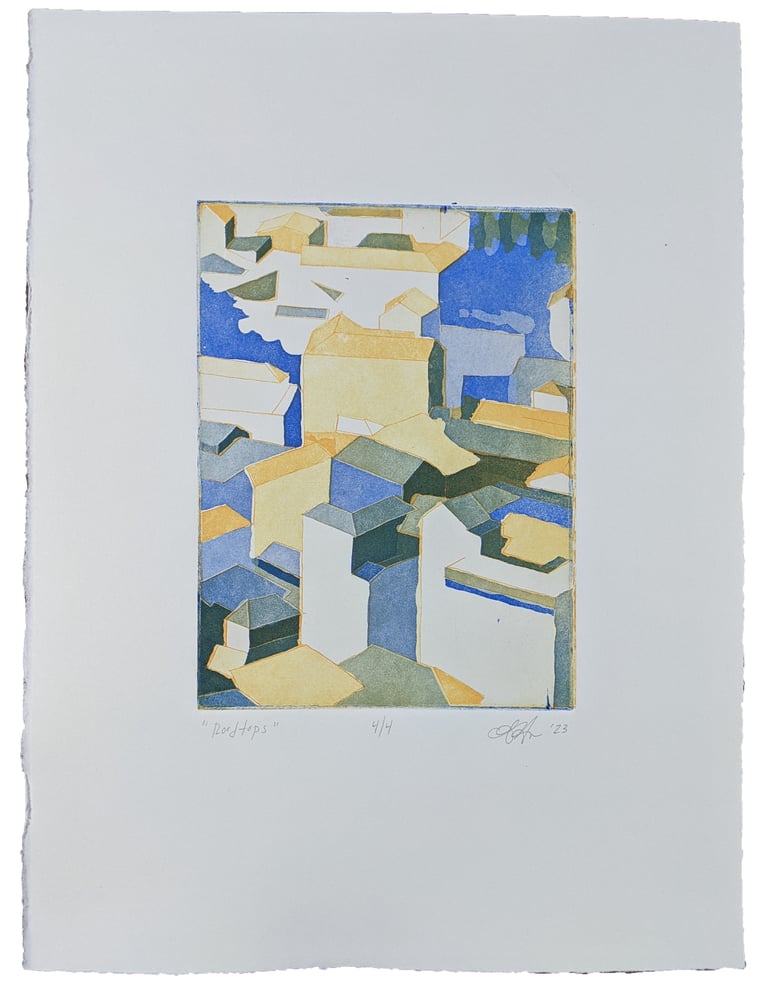 Unframed Multi-plate Aquatint print of a landscape of buildings and rooftops in a vertical format.
This is a fine art print, printed by hand on an etching press.
Limited edition of 4 hand signed prints
Title: Rooftops
Paper: Fabriano Cold Pressed Paper
Ink: Oil-based etching ink
Print size: 5 3/4" x 8"
Paper size: 11 1/4" x 15"
You will be purchasing one print in this edition. Due to the prints being handmade, there are slight variations from one print to the next.